Benefits of implementing a Customer Relationship Management (CRM) to Business Systems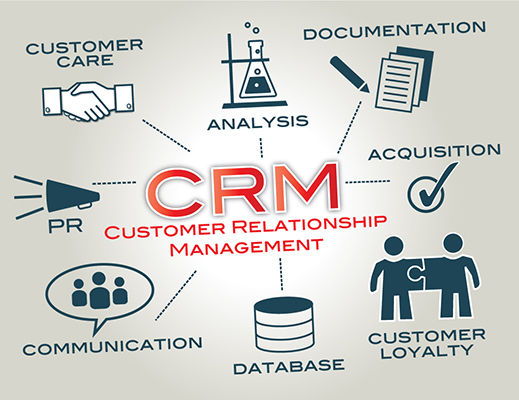 Although CRM software has been around for a while, it's only recently that more and more business owners have started integrating it into their companies. The CRM ( Customer Relationship Management) software can be very beneficial to any business, small or large.
A CRM platform can help manage and analyze customer interactions as well as data.  There are many reasons and advantages of implementing a Customer Relationship Management tool. CRM tools allow you to automate different interactions with leads. You can also track all future sale opportunities.  Another huge benefit from using the CRM is that all information and documents entered in the CRM, are manageable from any device.  All your work is saved in an easy-to-use place.  As a business owner, the CRM will help you track the performance and efficiency of your employees.
You can also look at the CRM as one of your marketing strategies.  Most CRM software or platforms offer auto repetitive tasks to enhance your marketing skills. This promotes efficiency in your business by automatically tracking and following-up with leads and clients. Giving you more time to market your business in many other ways.  The advantages that come with a CRM platform can be endless.  From managing contacts, to handling customer service and setting customer appointments.  A numerous of many more available tasks.
Ready to invest in a CRM software?
Well, before you invest in a CRM software, make sure you research the product.  Yes, there are many different CRM options out there, but not all may be perfect for your business.  After all, only you know what's right for your business.  Most importantly, because none of us wants to make an investment that doesn't serve the expected returns, take the time to learn and test the software. This will allow you to correctly train the rest of your work team.  Remember, the right CRM software will be instrumental in the growth of your company. While it may seem like a waste of employee or management type to assign someone weeks to test CRM options, it's more cost efficient to do this instead of implementing the wrong CRM, training your entire staff to properly use it, then switching to another platform.