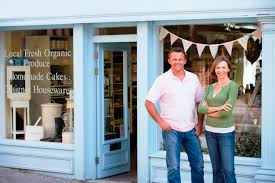 mall business owners face many challenges.  Most are not only in charge of running the business but are also left to make quick decisions.  While most decisions are small and have little to no impact, some of the most common decisions all business owners face have major impact.  One of the most important decisions all business owners have to make is what strategy to use to help its business stand out from the large crowd.  This decision will deliver either amazing results or negative results.  With so much work to do and many decisions to make, it's very common for business owners to go for a strategy that doesn't require so much work. Truth is, you must be the lucky one if that easy strategy works for you!
In reality, it takes a lot of work to help make your business stand out.  First of all, you need to ask yourself what makes you different from your competition.  To help answer this question you will need to do some competitive research.  For best results try doing it from the perspective of your customers.  Why should they buy from you and not your competition? What makes your services or products different?  If you can answer these questions, great!  If not, then you might just have to do some research.  This is only the start to help make your business stand out.
You will also need to review your brand.  Remember it's not just about having a great logo design, your brand is so much more than a graphic design.  Create a brand that acts as a constant reminder to your target market.  Believe it or not, branding is the most integral piece of business marketing strategy.  Your brand will help communicate what makes your business different from your competition.  Your marketing strategy will definitely help or affect the recognition of your business.  Do it better than your competitors, but most importantly take advantage of all the marketing strategies out there.  If one is not giving you the desired results, another will.  You just have to give it a try.  There are so many options out there and most are necessary to help make your business stand out.
Most importantly, develop a value proposition.  It's not only about standing out, it's about being valuable to your customers and potential clients.  Make your customers feel safe with your products and services. They need to feel like they are getting value, which is what makes you different from the rest.  Make your products and services better.  Value is everything!  Always position yourself as the expert in your industry. Otherwise, customers will think twice before coming to you.  Build the kind of trust that will make customers refer others to your business.  This is definitely the best strategy to make your business stand out.
As you can see, success only comes after hard work!