Online giveaways are always a great tool for marketers. Giveaways can boost engagement, drive website traffic and find new visitors and customers for your business. Yet many businesses don't take advantage of this great strategy. This strategy can grow your email list by hundreds or thousands of new subscribers. Creating a successful online giveaway doesn't have to be hard at all. Keep in mind, it does require thorough preparation if you want positive results. Let's go over a few tips to help you create a successful online giveaway.
Set Goals
First, of, set a goal. Ask yourself and marketing crew, what is the purpose of this online giveaway? What results are you looking for? Are you just trying to generate traffic to your website? Perhaps you are trying to get more people to sign up for your newsletter? Only you have the answer to these questions, and depending on your business needs, the goals may vary. Before you start promoting the giveaway make sure you know what you want to accomplish from the giveaway. This is crucial!
Appropriate Duration Time
Your giveaway campaign should have a deadline. That may be a day, a week or even months. It just really depends on the type of giveaway and the targeted readers. Throughout the giveaway, keep reminding people of the deadline. A lot of people might be interested in entering the giveaway but tend to leave if for the last minute. Daily reminders are key to a successful giveaway!
What to give away?
Picking a prize is challenging. After all, the prize is what will convince your targeted audience to enter into the online giveaway. The idea is to give away something that is valuable enough for most people in your market. For example, a Dental office can give a free cleaning or the ultimate electric toothbrush. Those are things that almost anyone interested in the Dental market will want. Your giveaway doesn't have to be expensive, for some markets it might be worth $25 for others the prize can exceed $500 it just depends. One thing for sure is you want your prize to be valuable and broadly desired.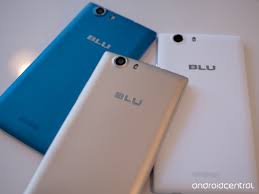 Create a big announcement about the winner(s)
Your giveaway has now come to an end and now you have a winner. Let the whole world know that a real person won! You put a lot of time and effort into getting people to participate, now that you have a winner you want to show it off. Depending on the prize, you might even be able to ask the winner to please share a picture of them with the prize. This will encourage more participation from others in future giveaways. Put the spotlight on the winner, after all, they believed in you!
Reality Check
Online giveaways can be very effective for reaching business goals, but they can also be a huge waste of time and money if not done correctly. It takes time and lots of planning and reporting to come up with a great online giveaway but at the end, it will give you positive results. All businesses can create online giveaways, but the point is to create SUCCESSFUL online giveaways.