Selecting the Right Router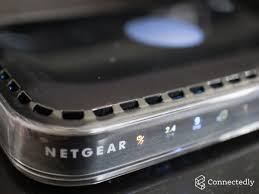 I've had conversations before where friends, family or even customers have asked my opinion on a certain type of router, I've been asked, what kind of router should I buy? Should I replace my router? and of course, what's a good router brand? All this in an effort in selecting the right router.
I really don't like answering these questions since they're vague. They also assume that a specific brand makes 100% of their routers better than others. Also, that one type of router can fit any user's needs, this is like asking what the best car or car brand is and you can't really give a definitive answer. One brand may make a specific type of vehicle or model more reliable than its competitors while the competitor offers better reliability in another vehicle type. We haven't considered the type of use, minivans are better at one thing while trucks have the advantage elsewhere.
Comparisons aside lets talk routers, due to the large quantity of manufacturers and models we wont touch on any one specifically and there are plenty of sites out there that provide user reviews on specific models anyway, but instead mention the differences between home use and business use so you can make an informed decision on your next purchase.
Most off the shelf routers found in your big box stores are good options for home or even soho uses, the greatest differences in these are the speed offered, and software installed. While comparing the speed of these is fairly up front and simple the software side can be a bit confusing, some offer features like parental control which allow you to block certain websites, implement schedules so your kids cant access the internet after or during a specified time period, and even a basic software based firewall. Some consumer grade routers even feature a media server and include a USB port where you can share media across connected devices and a guest user access allowing you to setup passwords that you can distribute to your guests and change often without having to reconfigure and reconnect all your personal devices every time you host a party. Most routers found here also include wireless access, allowing you to connect your mobile devices.
These types of routers are not generally good for large deployments where you have a large number of users connected, even when reaching the $300+ price range you are dealing with routers which are built to provide good reliability and speed to a small number of users.
Business/Enterprise-grade routers
The network portion of your I.T. infrastructure really breaks down into 4 parts, a router, a firewall, a switch, and a wireless access point. Soho and home routers bundle all of these into one simple to use device, think of these as a jack of all trades master of none as the saying goes, and for the most part at a really low price point so its not strange that they don't always perform all these tasks as expected when used in a large office environment.
With enterprise-grade routers you would normally get a device that explicitly works routing packages (your information) back and forth in as efficient a manner as possible and only that, so as its workload is diminished to one task only it can do it more efficiently and at a larger scale without overtaxing its components. Small-Medium Business (SMB) routers generally do the same thing but with the added bonus of a more simplified user interface making them easier to set up and a build-in firewall. You would then be required to add a separate switch from which you connect all of your wired devices and a wireless access point for your mobile or wireless devices to connect to the network. These types of deployments allow for greater flexibility, stronger security, and better scalability.
If your business resides in a large building for example where your wireless signal doesn't reach throughout the entire floor plan you can easily add multiple wireless access points around the building and even outdoor to provide your staff with the best coverage and if you add more desktops you can add a second switch to expand the available number of wired desktops or workstations connected all without having to purchase and reconfigure another router. Because the SMB routers concentrate less on speed per user and more on large quantity of users you can continue to scale in this way where consumer-grade routers might begin to fail.
While this setup can be more complicated to set up and likely more expensive you can be sure it will perform better and likely have a longer lifespan than an overtaxed soho router. For additional questions about selecting the right router or needing a professional to install routers for your home or business, contact us for a consultation over the phone or on-site.
---
About the author
Josue Nolasco – VP of Green Shield Technology.
Graduated from ITT Technical Institute with a bachelors in network cyber security. I attended the Travel Channel Academy  which was great fun and have been working with small businesses owners for years helping them implement new technologies for a better and more productive management of their business.
Connect with with me on Google Plus