Why Do Businesses Need to Implement Multi-factor Authentication (MFA)?
Businesses need to Implement Multi-Factor Authentication (MFA). How so? With the various security measures available on every program and online accounts offered. By implementing MFA it improves the security posture of your organization from cyberattacks. That being said does your business only use passwords to log in to their specific user accounts, and other online resources? According to Verizon 2020 Data Breach Investigation Report, passwords are targeted in 38% of breaches which stole or used credentials.
What are the security systems in place at your business? One way to secure your organization and its users are by implementing multi-factor authentication for your business accounts.
In this article, we show you the different security options a small business can and should consider the need to implement multi-factor authentication today.
What is Multi-factor Authentication?
Multi-factor authentication also known as two-factor authentication (2FA) is a multi-step verification of your credentials to accounts such as online accounts, website accounts, programs, and devices. It goes beyond the one layer of security, entering username and password, by adding a second verification step to signing in.
A better understanding example is MFA works by requiring something you know, your username and password, something you have, your smartphone for receiving an SMS code or token and/or something you are, physical identity or biometrics, fingerprint or retina and facial scan.
It adds another layer to securing accounts at the sign-in level. Hackers can easily crack a password but obtaining your smartphone or MFA token is more challenging. Most business emails, file sharing, tools, and applications have a security option to enable Two-Factor Authentication. Here's a list of business user applications that have additional security options for verifying log-in credentials.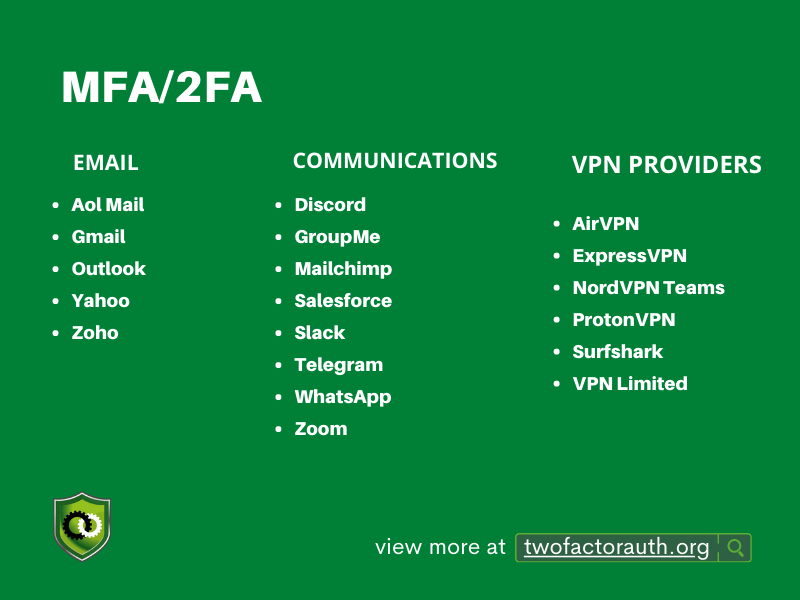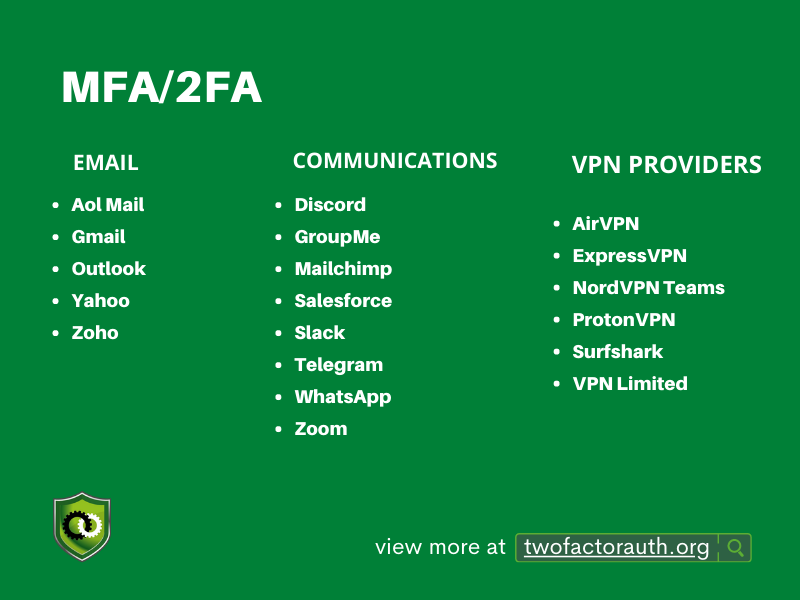 Types of Multi-Factor Authentication
Going more in-depth with something you have, a mobile phone in your pocket choosing voice, text, and app security options to use for MFA.
Voice MFA
Call you on any given phone number you provide to verify sign-in. Usually, automation robot calling and sharing verification code.
SMS Text MFA
Sending you a text message verification code to your smartphone for sign-in.
MFA App
Authentication app you download either on the apple or android app store to receive a security token.
For something you are, Biometrics MFA includes fingerprint, retina, facial scan. These biometrics MFA layers may be a security option available on accounts you sign-in. However, it is costly due to technology implementation. Examples of biometrics MFA:
Mobile Phones and Mobile Applications that require facial or fingerprint recognition
USB flash drives with fingerprint biometrics. 
Implement MFA: Business Password Manager
Using a business password manager is one way to implement multi-factor authentication. Storing all your passwords and having that ability to use one "master password" and two-factor authenticator app or biometrics at sign-in helps secure your numerous business accounts.
Such as Keeper Security, they offer personal and business accounts, that is becoming a greater advantage to LastPass and Dashlane password management app. As the leading Password Manager for MSPs, Cyber Security professionals, and federal governments, they are a top-notch secured and trusted password manager offering various organization licenses and pricing. Users can install the Web Vault, a portal to log in to the password manager on their preferred web browser and download the app on their smartphone.
Implement MFA: Security Keys
Security Keys are physical hardware-based two-factor authentication. Businesses who implement MFA security keys have a higher security posture from being hacked. From remembering hundreds of passwords to forgetting the master password on a password manager, a security key will help eliminate the average two-factor authentication methods shown above and only need a biometric, fingerprint, when connecting to your system online accounts. When you log in to your device and enter your password as usual but instead of getting a code via text or app just insert the security key on the USB port and press the button
Some security keys can now connect wirelessly via NFC or Bluetooth and using Fido (Fast identity online) it handles the connection between the keys to your laptop or phone, for authentication with no codes required. These security keys come in all forms such as USB A,  USB C, lighting, and wireless connections. Available from brands like Google and Yubico, ranging from $20 to $80 per key/user.
Implement MFA: Authenticator Mobile App
Anytime you create an account for your organization, its users, licenses, and vendors, you should set-up two-factor or multi-factor authentication. Businesses need to implement multi-factor authentication to secure accounts for work and on-premise apps with these three authenticator apps listed below. Simple time-based codes, location, mobile phone biometrics verification, are the common MFA security options authenticator app use to verify user sign in. You can get in-depth on how to set-up MFA options on popular smartphone apps, and business apps on our blog Two-Factor Authentication (2FA): Security Options and How to Enable. But for this post, we will go over the most popular multi-factor authenticator mobile apps. All authenticator apps work on mobile phones, list the same features, and are easy to control with a few taps.
Microsoft Authenticator
The Microsoft Authenticator app is available on Android and iOS, you can download it on mobile phone or tablet. You can use the Microsoft Authenticator app in multiple ways, including, 2FA, phone sign-in, and code generation. A business that uses Microsoft products and services might require to use the Authenticator app to sign in and access the organization's data and documents. For more steps to install and set-up follow Microsoft's download and install webpage.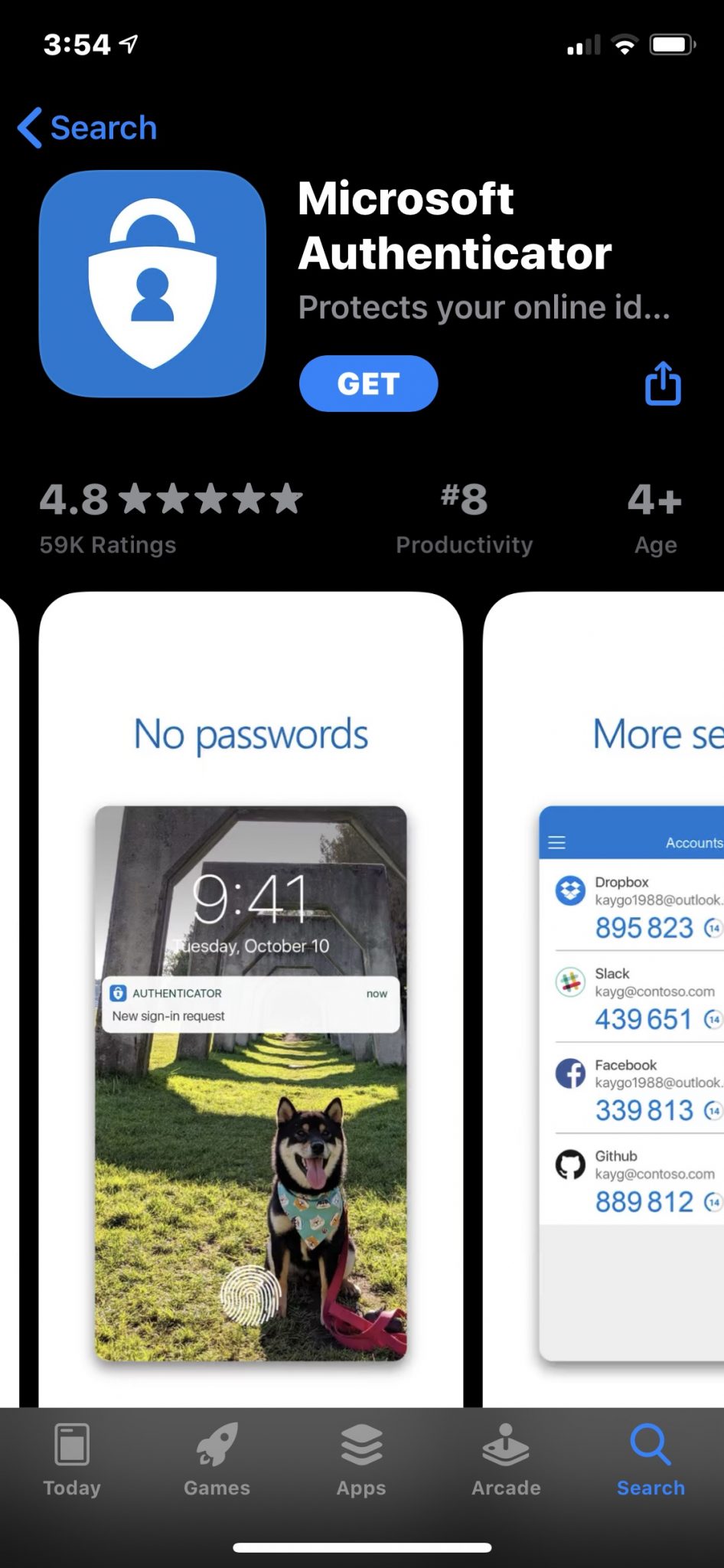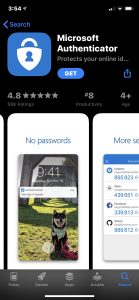 Google Authenticator
The Google Authenticator app is available down here on Android phones/tablets and for iOS phones/tablets. Works with two-factor authentication for Google mobile apps and select mobile apps and web services. Features for Google Authenticator includes automatic setup via QR code, support for time-based, and counter-based code generation. Look for all the Google 2-Step Verification steps and how it works, protects you on their 2-Step Verification webpage.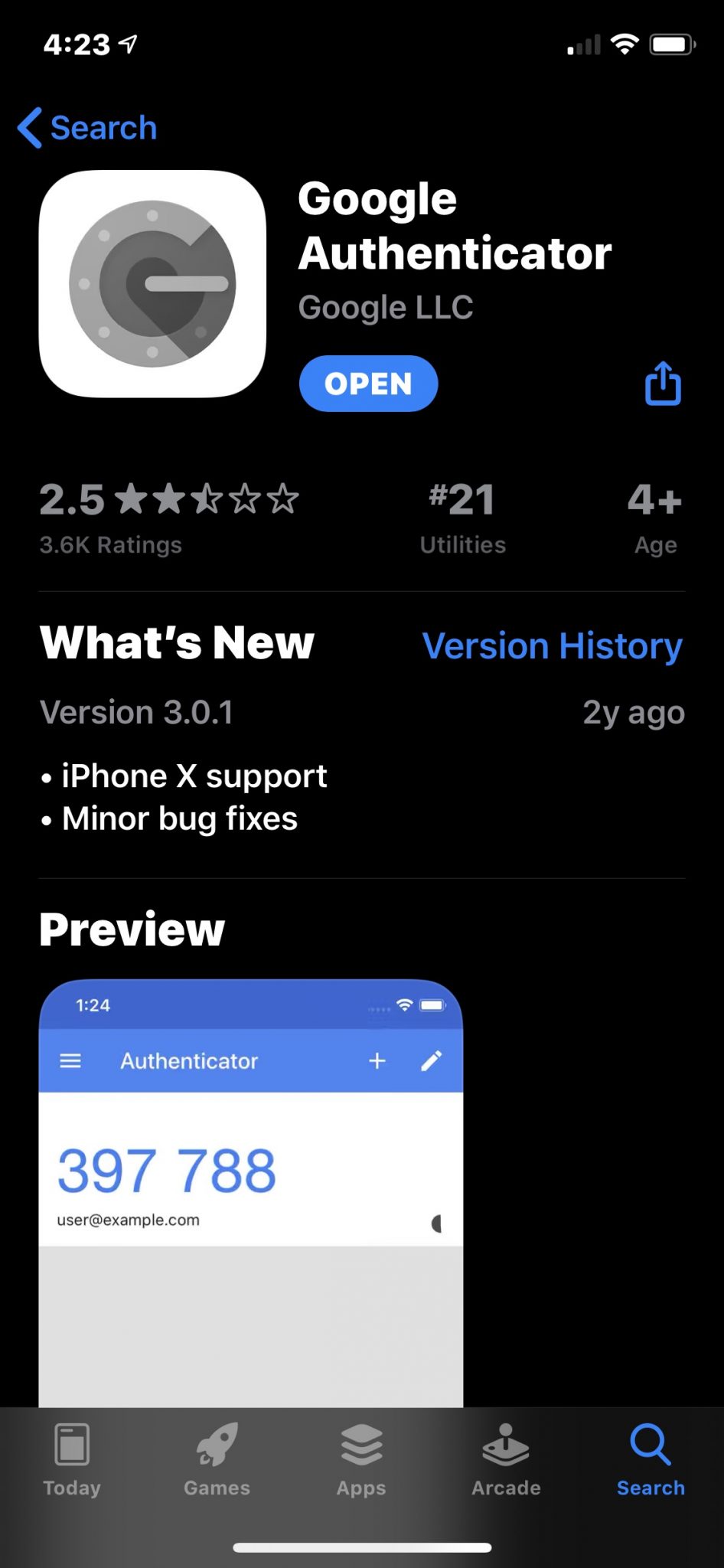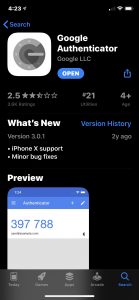 Duo Authenticator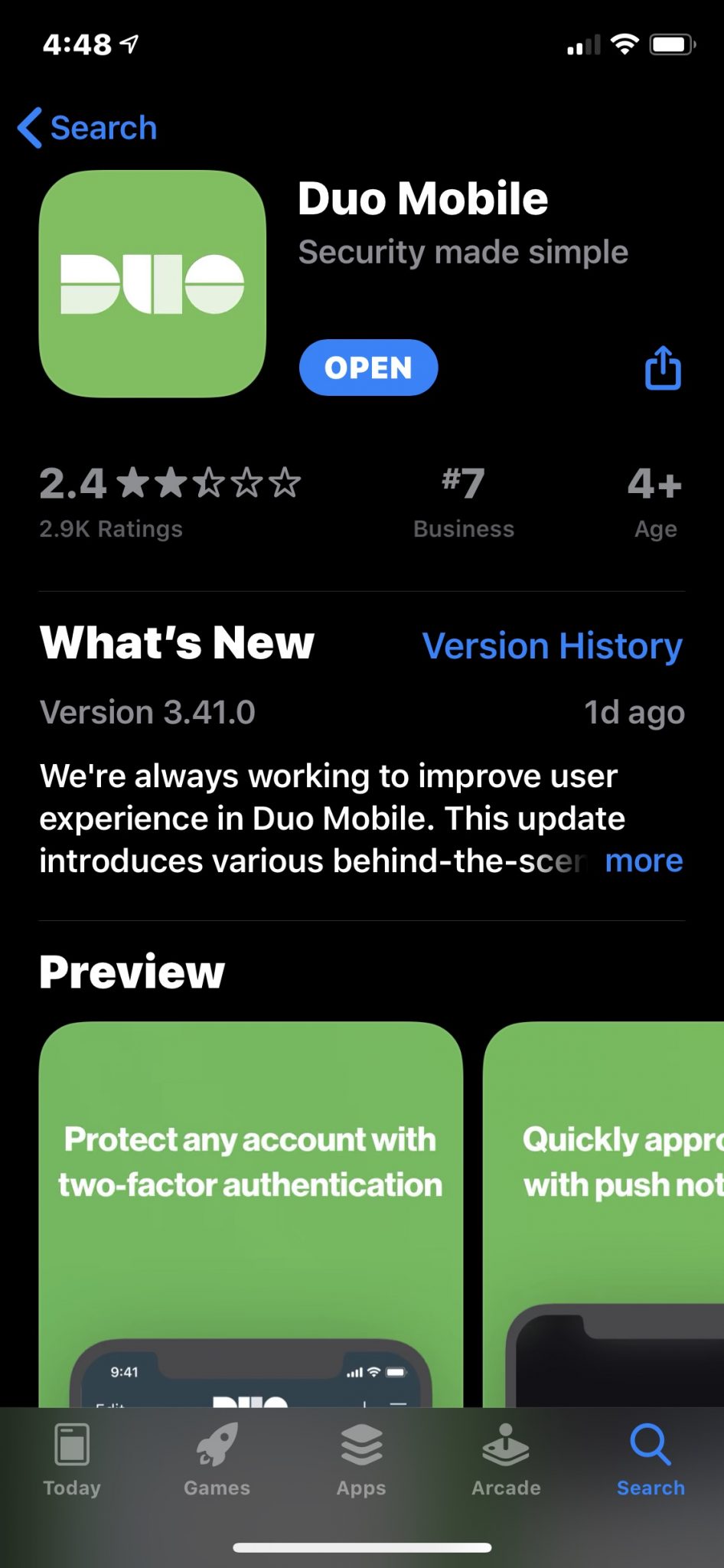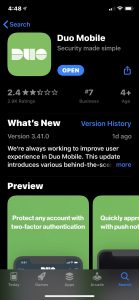 Duo Mobile is a 2FA mobile app ready for download on Android and iOS. This authenticator app works with Duo Security's two-factor authenticator services for end-users logins more secure. Duo Mobile security has added security solutions that work with popular single sign-in solutions. Duo Security is a part of Cisco, focusing on enterprises and federal organizations for their security solutions. Download the app, scan QR code, then the QR code is sent to your organization's system administrator. That's it. Duo Security works in the background for organizations on-premise systems.  For a look at the authentication methods, 2FA Duo mobile app supports personal or organizations on its webpage here.
Let's Review: Businesses Need to Implement Multi-factor Authentication (MFA)
While it may seem repetitive and confusing, multi-factor authentication or two-factor authentication serves as advance security for all corporate accounts at the user level for your business. Each employee included the executives, and owners should have MFA enabled on corporate as well as personal accounts used in the workplace and on personal smartphones. Need a helping hand and support for implementing IT security needs for your business? Look no further and contact Green Shield Technology, where our team of experts can be ready to help your business succeed with strong IT security support and solutions. Set an appointment on our contact us page.